Restjes over? Kan ik ze het best in de koelkast bewaren of invriezen?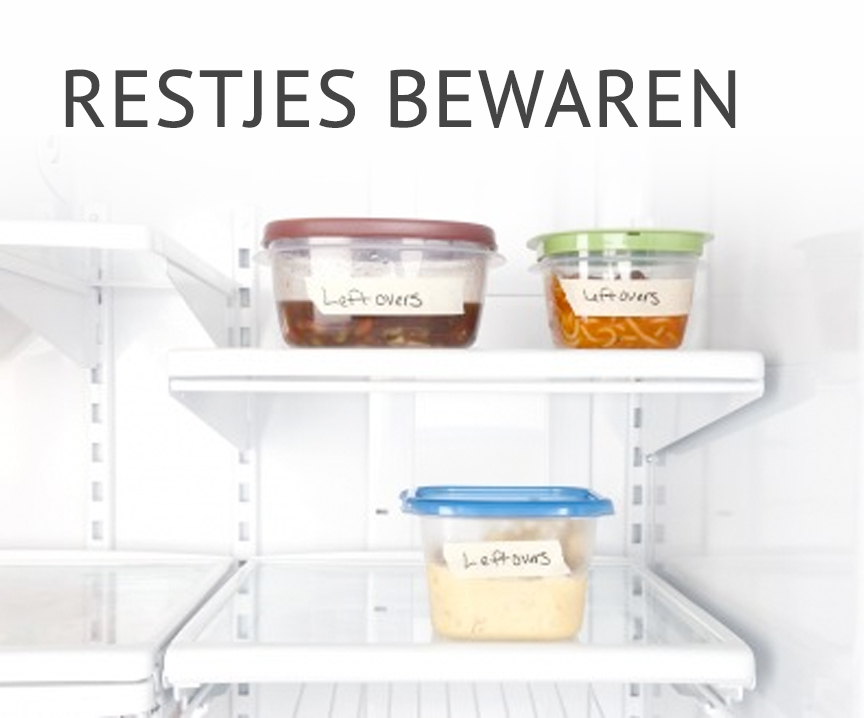 Een eerder klein restje kan je gemakkelijk in de koelkast bewaren. Vaak is het niet de moeite om dit in te vriezen en zo spaar je plaats uit in je diepvriezer voor andere zaken.
Maximum 3 dagen in de koelkast!
3 dagen in de koelkast is de algemene regel voor de meeste restjes.
Gestoofde gerechten, bereid vlees of soep blijven zelfs 4 dagen goed. Soep koel je het best zo snel mogelijk af in kleinere porties.
Bewaar bereide vis maximaal 2 dagen.
Gekookte aardappelen, peulvruchten, rijst en pasta kan je tot 3 dagen koel bewaren.
Bewaar je overschotjes altijd in goed afgesloten potjes.
Grotere hoeveelheden restjes kan je beter invriezen en een andere keer opeten of verwerken tot iets lekkers. 3 keer na elkaar hetzelfde eten is toch maar een beetje saai.