18/11/2017: Workshop homemade chutney @ Kraakvers #3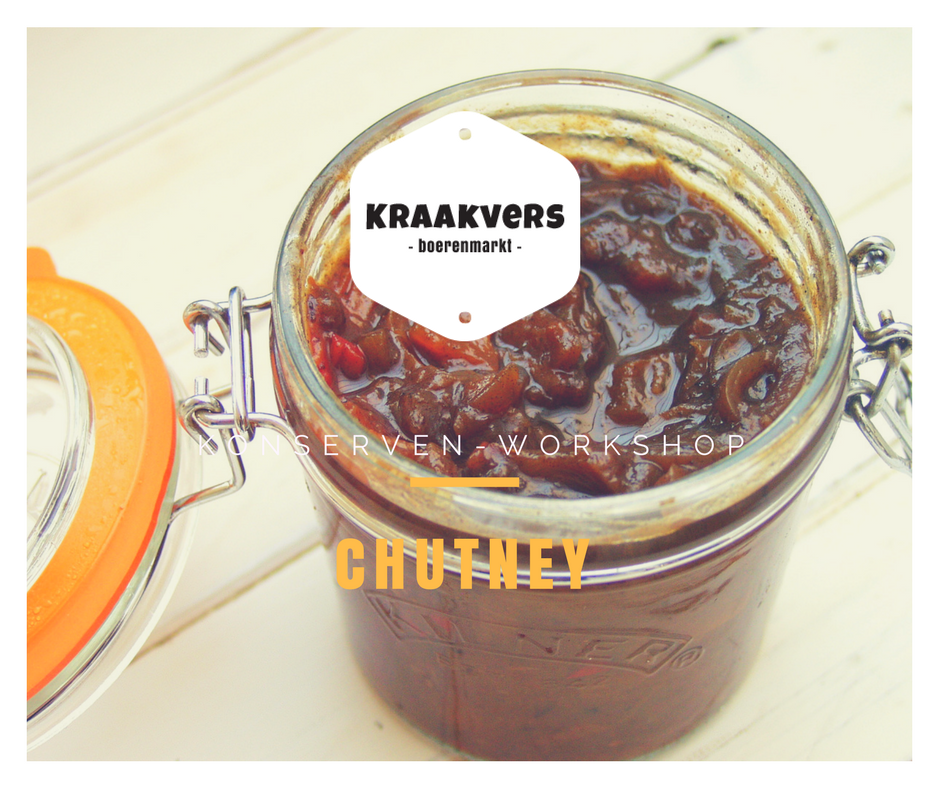 Chutney, de perfecte zoet-zure gezel voor gebakken rijst, een boterham met kaas of pikant Indisch eten.
Een ideale manier ook om seizoensgroenten en -fruit voor langere tijd te bewaren en overschotjes niet verloren te laten gaan. We experimenteren met verschillende soorten groenten en fruit van op de markt, gecombineerd met jouw favoriete specerijen en gedroogd fruit. Je gaat naar huis met een bokaal vol lekkers voor in je voorraadkast!
Kraakvers #3
@ De Roma, Borgerhout
18/11 van 11u30-13
Prijs: 2 euro pp
Wat mag je meebrengen: Eventuele restjes fruit en je favoriete gedroogde vruchten zoals rozijnen, veenbessen, vijgen, abrikoos of pruimen.