Restjes bouillon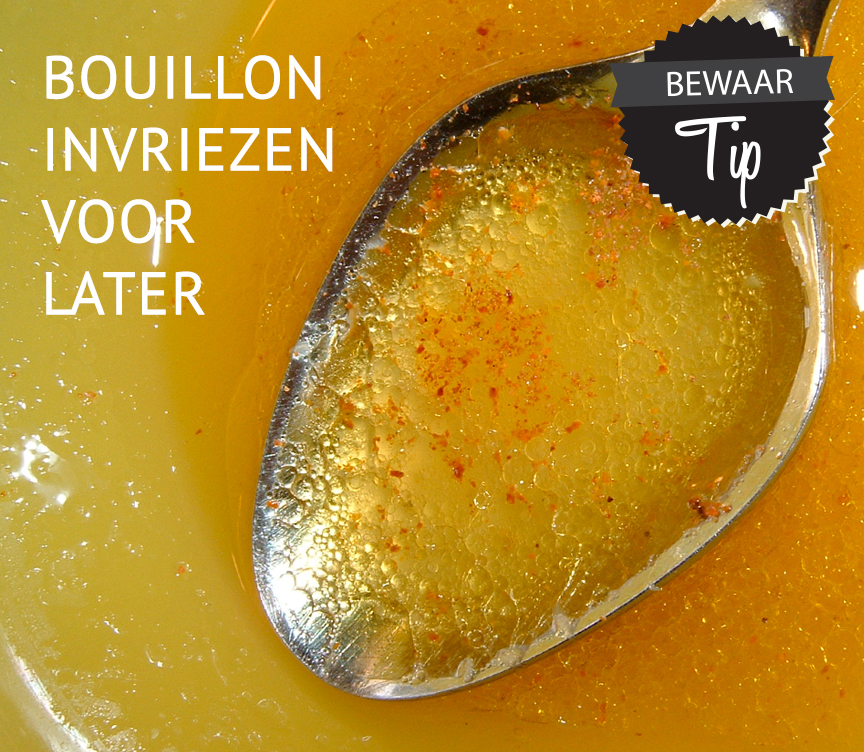 Heb je een potje goede bouillon gekocht, of wie weet zelf bouillon gemaakt en vind je het zonde van die weg te gooien?
Probeer dan eens één van de volgende tips:
Kook rijst, pasta, tabouleh, of groenten  in de bouillon en geef ze extra smaak.
Gebruik de volgende dag als basis voor je risotto en leng indien nodig aan.
Vries in in een bakje voor ijsblokjes en gebruik een andere keer.