Instant dressing van de laatste mosterd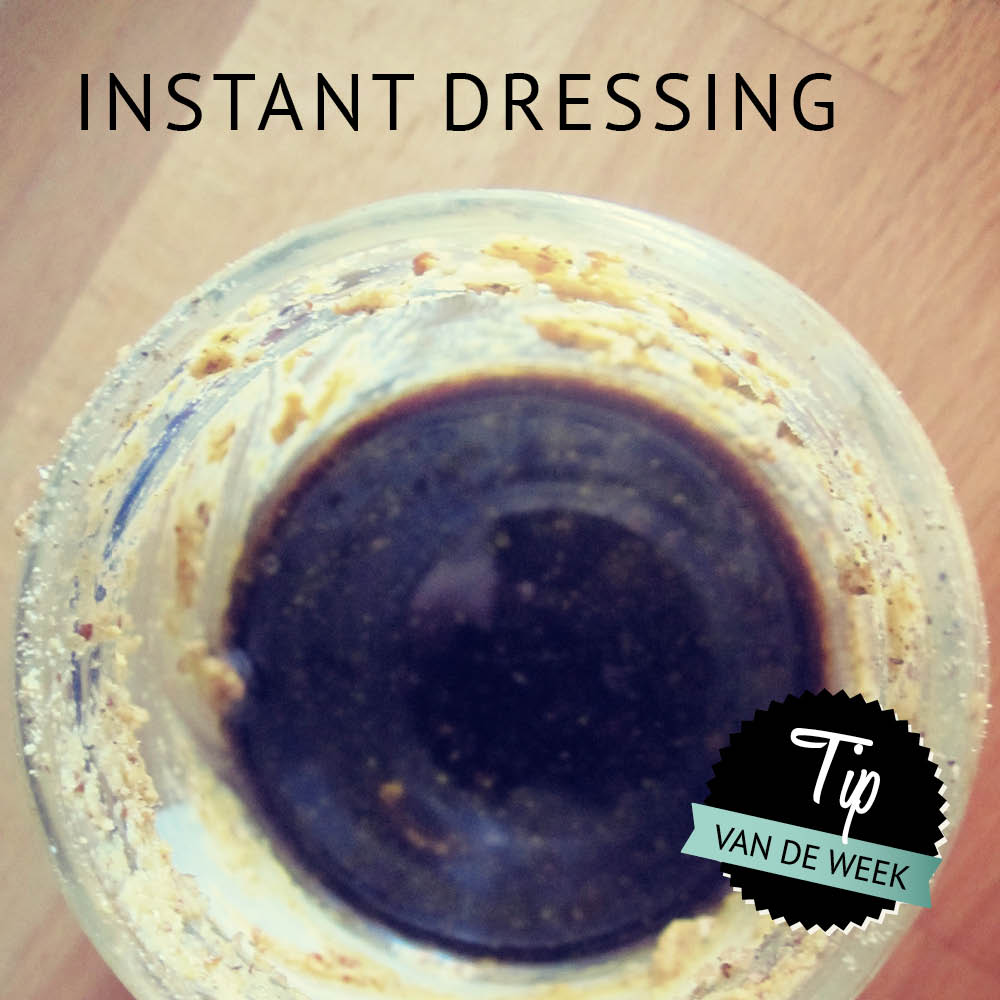 Heb je het laatste lepeltje mosterd uit de pot geschraapt? Er zit nog meer in dan je denkt…
Of toch nog zeker genoeg voor een instant dressing. Met de laatste graantjes mosterd kan je nog deze vinaigrette maken:
Giet een scheutje balsamicoazijn en gewone azijn of citroensap in het potje mosterd.
Voeg olijfolie toe.
Kruid met peper en een snuifje zout.
Schroef de deksel op de pot.
Schud tot alles mooi gemengd is.
En je hebt instant dressing!