Het Empty the Fridge kookboek is er!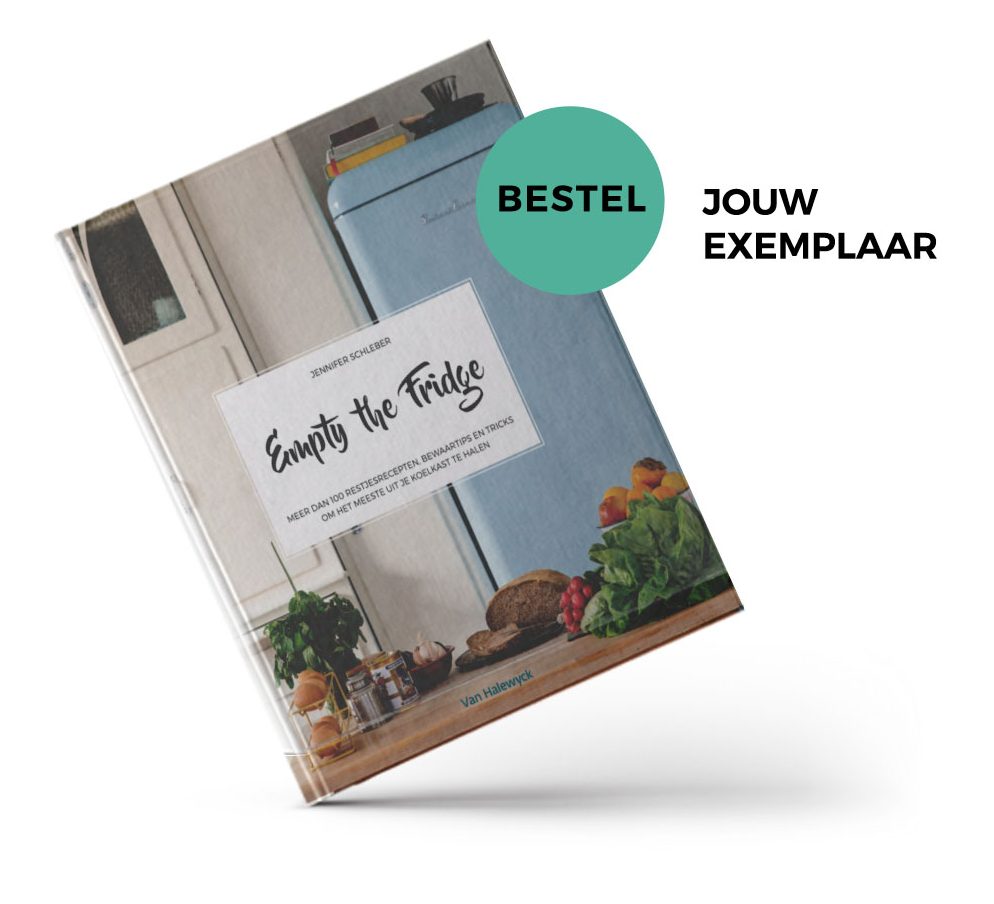 Koop je vaak verse ingrediënten, maar gooi je door jouw drukke bestaan een groot deel weg? Wil jij voedselverspilling voorkomen en creatief leren koken met de inhoud van jouw koelkast?
In het allereerste Empty the Fridge kookboek deel ik mijn passie voor koken met restjes en verzamelde daarvoor de beste recepten van de blog. De smaakvolle recepten, die je gemakkelijk aanpast aan wat jij in huis hebt, vormen samen met nuttige weetjes en bewaartips de basis om voedselverspilling tegen te gaan.
Want vaak is het verbazingwekkend eenvoudig om met toevoeging van een paar standaardingrediënten uit je voorraadkast een snelle, lekkere maaltijd op tafel te toveren. Empty the Fridge toont de kunst van ingrediënten combineren, 'out of the fridge' denken en durven experimenteren.
Verwacht geen klassieke restjesrecepten, maar kleurrijke gerechten uit alle windstreken. Denk aan een panzanella met pompoen en croutons, een rijstgratin met bladgroenten, of een stromboli met restjes beleg voor een zomerse picknick …
Time to empty your fridge, want het begint allemaal in jouw koelkast!