Bloemkoolburger – the day after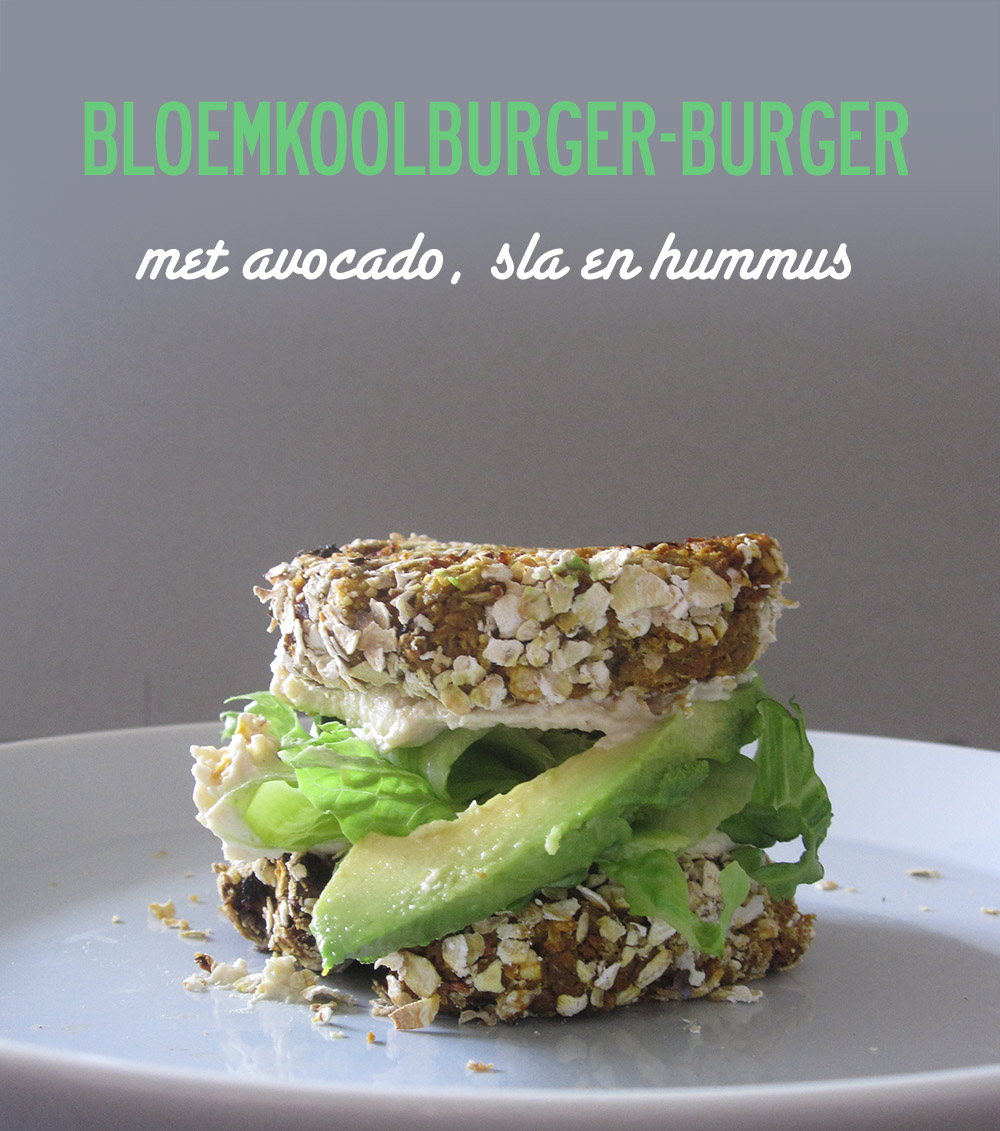 Een tijdje terug had ik nogal een bloemkoolburger-fase.
Allerlei varianten probeerde ik uit: pikant, met quinoa, met aardappel…. Aangezien zo'n bloemkool nogal aan de grote kant is, had ik dan ook vaak nog een paar burgers over.
Bloemkoolburger – the day after
Omdat zo'n zelfgemaakt bloemkoolburger niet altijd even vast is en al eens uit elkaar durft te vallen, is opwarmen niet de beste optie. Maar er is nog altijd deze koude variant…
Een heerlijke lunch-burger in 5 stappen!
Leg 1 bloemkoolburger op je bord.
Bestrijk met een flinke lepel hummus.
Beleg met blaadjes ijsbergsla en schijfjes avocado.
Een beetje pikante Sriracha saus erover en nog wat hummus.
En top met een 2de burger.
Enjoy!
Meer burger-insipratie vind je hier >