Heb je zin om Empty the Fridge recepten ook eens in het echt te proeven?
KOM DAN NAAR DE EMPTY THE FRIDGE BRUNCH OP 29 / 11 / 2015 IN DE LOCAL STORE IN ANTWERPEN.
W E  G A A N  V O O R…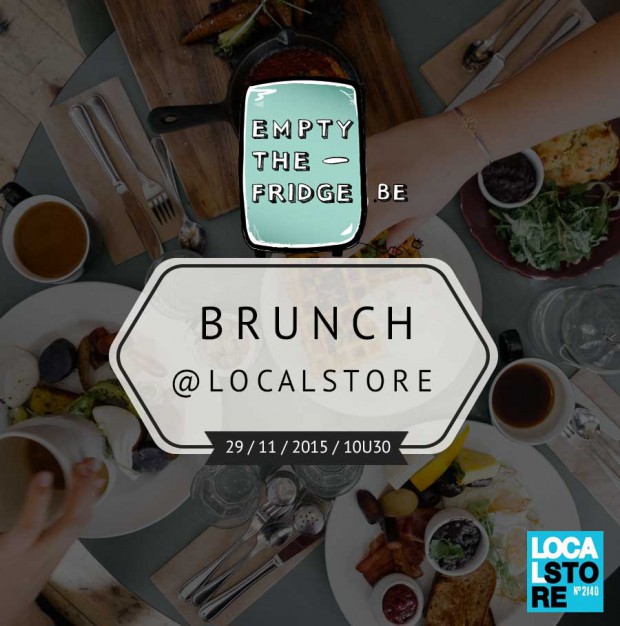 N E W  Y O R K E R  S T Y L E  B R U N C H  B U F F E T
LEKKER LUI WAKKER WORDEN
STRAFFE, VERSE KOFFIE
ZOET & ZOUT
HOMEMADE SALADES, GRANOLA, QUICHE, …
GEZELLIG BRUNCHEN TOT JE NIET MEER KAN
17.50 € P P
@ L O C A L S T O R E
Everdijstraat 20 – 2000 Antwerpen

Z O N D A G 29 / 11 / 2015
VANAF 1 0 U 3 0
Goesting in onze overheerlijke brunch?
Je kan niet meer reserveren, maar spring zeker even binnen (vanaf 12u) en als er nog een plekje over is kan je alsnog mee aan tafel schuiven.